Bro. Ken Hudson, Lodge No. 43, Lancaster, often wears a T-shirt which reads on the back: "Hazmat Technician. If you see me running, run the other way." This may be true at the scene of an accident or spill, but people are more likely to flock to Ken and his big heart.
After 30 years with the Masonic Library and Museum of Pennsylvania, Dr. Glenys A. Waldman, Librarian, is retiring this year. Dr. Waldman, the first female and first professionally-trained librarian at the Masonic Library, was the last to hold the title of Librarian and Curator, 2000-2005. As the curatorial responsibilities of the Museum became more complex, she became Librarian in 2005, and Bro. Dennis P. Buttleman, Jr., was named Curator. Catherine L. Giaimo, Assistant Librarian since 1996, will take on the responsibilities of Librarian upon Dr. Waldman's retirement.
Brother Thomas W. Jackson has traveled to all 50 states [...]
"…we

Masons

are among the fortunate ones who are taught to meet together with others of opposing or competitive ideas and yet respect each other as Brothers."

– author unknown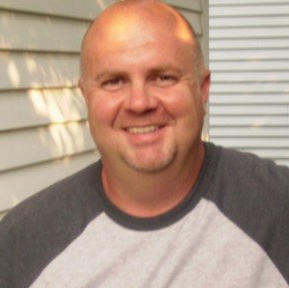 Perry - Keystone Lodge No. 392
Erie
Dan K.
Leadership is an important skill to learn in life. Freemasonry teaches you how to be a leader of men that inspires others.
Dallas Lodge No. 231
Pittsburgh
Kashan R.
What I enjoy most about Freemasonry is hanging out with the guys and the companionship we share together.
Ephrata Lodge No. 665
Ephrata
Dave G.
Freemasonry has improved every aspect of my life. I'm a better father, better husband, better businessman and better friend.
Purpose
By harnessing the desire of many men to do good works, Freemasons help others through their charitable endeavors, both in the local community, within the Commonwealth, and on a national scale.
Principles
The Masonic system of symbols and education has influenced leaders, philosophers, and artists for nearly three centuries. Through the application of timeless principles, Freemasonry enables every Brother to learn and grow.
Flexible
Whether you attend your Lodge regularly, choose to get involved in the greater Masonic fraternity, or quietly enjoy the benefits of your membership, Freemasonry can accommodate you at all stages of life.
Relationships
The bonds of brotherhood run deep in Freemasonry. The experience of membership creates friends for life through mentoring and social interaction.
Fraternity
Freemasons are members of a worldwide brotherhood, spanning language, class, and continent. Wherever a Freemason goes, he'll find a Brother.
Welcoming
Our fraternity claims no religious or political creeds. Our members come from a diverse background of faiths, traditions, and life experiences, providing a safe atmosphere for the sharing of ideas and building of relationships.
Leadership and Vision
Brother S. Eugene Herritt, Right Worshipful Grand Master, has articulated a bold vision for Pennsylvania Masons during his term of office.
Pennsylvania Freemasonry wants to grow, and we need you to help! Utilizing the tools provided by our leaders, you can help the Fraternity prosper in the Commonwealth.
Brother Herritt brings a world of experience, both in secular and fraternal life, to the office of Grand Master. Learn more about him and your other Grand Lodge leaders.
Celebrating Our Past,


Planning Our Future
Pennsylvania Masons have their roots in the founding of America. Pennsylvania has long been home to Brothers, whether it be the halls of Philadelphia, the timber ranges of northern PA, or the captains of industry in Pittsburgh. Since 1730, the fraternity has bound together men from all walks of life.
Our future is even more exciting! By educating our current members in the values and symbolism taught in our Lodges, Freemasonry provides mentoring and guidance to the next generation of leaders and innovators.
"Those who are happiest are those who do the most for others."
Bro. Booker T. Washington
Charity
Supporting worthy endeavors in our local communities provides a means for Pennsylvania Masons across the Commonwealth to help others in a meaningful way which they can witness and experience every day.