Due to the unfortunate rapid and severe spike of the Coronavirus in Pennsylvania, effective immediately and until further notice, I am directing any and all lodge activities be cancelled, including, but not limited to: extra, special and/or stated lodge meetings; social functions; schools of instruction, etc., as well as youth groups and community meetings/events that may be scheduled in your lodge building. Lodge officers may continue to pay lodge bills in the ordinary course without lodge approval. This will be in effect through Jan. 31, 2021. We will evaluate the situation and provide additional guidance by Jan. 15, 2021.
While it is extremely disappointing to once again cancel events, these measures are being taken out of an abundance of caution to safeguard the health and wellbeing of our brethren, our loved ones and our communities.
Please continue to reach out to your fellow brethren, their families and widows and offer assistance and support. We are all in this together!
Thomas Gamon IV
R.W. Grand Master

How To Become a Pennsylvania Freemason
Our fraternity's centuries-old tradition was to wait for interested men to inquire about membership. Today, however, we allow our members to selectively invite men of good character, who will be a credit to our fraternity, to consider submitting a petition. This doesn't mean that you have to wait to be invited to join the Freemasons of Pennsylvania. Click below to see if you meet membership qualifications.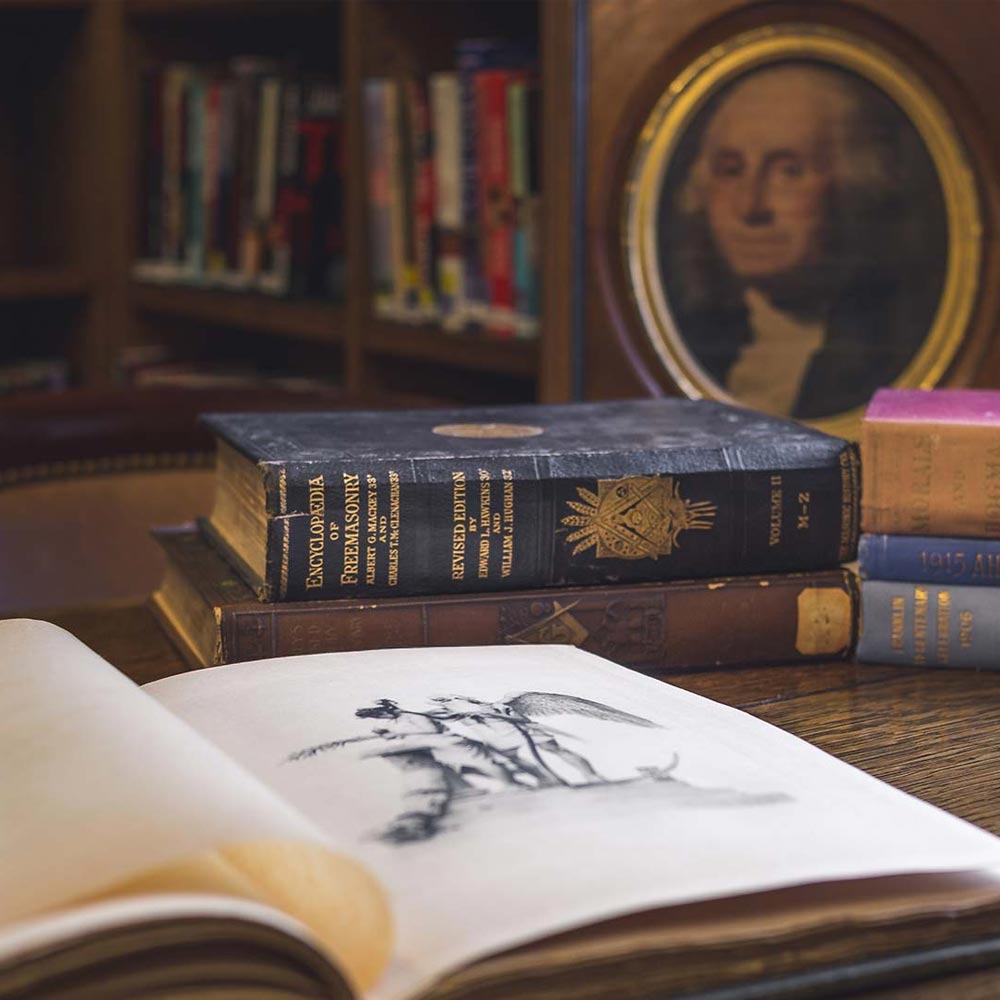 Celebrating Our Past, Planning Our Future
Pennsylvania Masons have their roots in the founding of America. Since 1730, the fraternity has bound together men from all walks of life.
Our future is even more exciting! Freemasonry provides education, mentoring and guidance to the next generation of leaders and innovators.
Masonic Charities
Freemasonry is far more than just a social organization because of our beliefs, values and traditions. Our Masonic Charities embody the commitment Pennsylvania Masons have to improving the lives of those less fortunate and the communities around us. As you'll see by visiting these links, there is a lot of good happening through our charities. Get involved, be excited and be a part of this goodwill!
Tours of the Masonic Temple
Tuesday through Saturday – 10 a.m., 11 a.m., 1 p.m., 2 p.m. & 3 p.m.
No tours are provided on Sundays, Mondays, major holidays, when Masonic functions are taking place or during emergencies. Advanced Notice Requested for large group tours. Due to private events, tours may not always be given. Please call prior to your planned visit to confirm that a tour will be given on the day of your choice.
For information on closures and shortened tour times, check The Masonic Temple in Philadelphia Facebook page.
Admission Costs
PA Masons (with Dues Card) – Free
Active Military and Children (under 5) – Free
Adults – $15.00
Students (with ID) – $10.00
Children (12 & under) – $5.00
Senior Citizens (65 & Over) – $10.00
Family (up to 6 people) – $35.00
Groups (Advanced Reservations-15 or more) – $10.00
Library and Museum Only – $7.00
Library Research Fee (per hour) – $30.00
Masonic Blood+Organ Donor Program
All Pennsylvania Masons are eligible for membership in the Masonic Blood+Organ Donor Program. A donation of one unit of blood provides coverage for the immediate family. Please donate as often as you can — blood supply is a precious gift of life that only you can give.